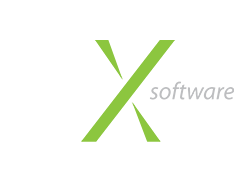 About easyXSoftware
easyXsoftware inspires to create the easy to use web application that works on all form factor – something we called as the X-Factor. From desktop to the tablet and every device in between, we aren't just designing and building web sites and portal for functionality anymore; we're creating the next generation of web application.
Who We Are
If you could start today with a blank sheet of paper, how would you design your portal?
That's the question that inspired us to found easyXsoftware. Over the years, we've seen the development of too many stopgap applications that only improve portions of an overcomplicated, cumbersome approach to enterprise web development and portals. We thought that there had to be a better way, if we could just start from scratch. So that's what we did. Today, easyXsoftware offers enterprises a web application software products ranging community, collaboration to commerce platform leveraging off the Microsoft and Amazon cloud services. How do we do it? We combine the best talent from our designer and technical team best resources with both the on-premise or in the cloud to design and build the best software that focuses on user experience rather than pure functionalities.